Experiences and Tours over Cornwall
Discover the stunning sights of Cornwall - from its unique coastlines, rugged cliffs and sandy beaches to its rural villages and towns! Whether you would like to sit back, relax and take in the views with an amazing aerial tour over Cornwall on an Introductory Flight or experience taking the controls and flying a light aircraft for yourself with one of our hands-on Flight Experiences, we have the perfect flight for you.
Not sure which type of flight to choose? Check out our comparison table at the bottom of the page for an overview of what each flight has to offer.
If you are purchasing any of our flight experiences or tours as a gift, then we will send you a personalised gift voucher for the recipient with the details of their flight. Our Trial Flight Experience and Land Away Flight Experience Gift Vouchers are valid for 12 months from the date of purchase. Our Starter Package Gift Vouchers are valid for 6 months from the date of purchase. Flight availability will vary depending on the flight option you choose, so please do check our individual flight pages for full details.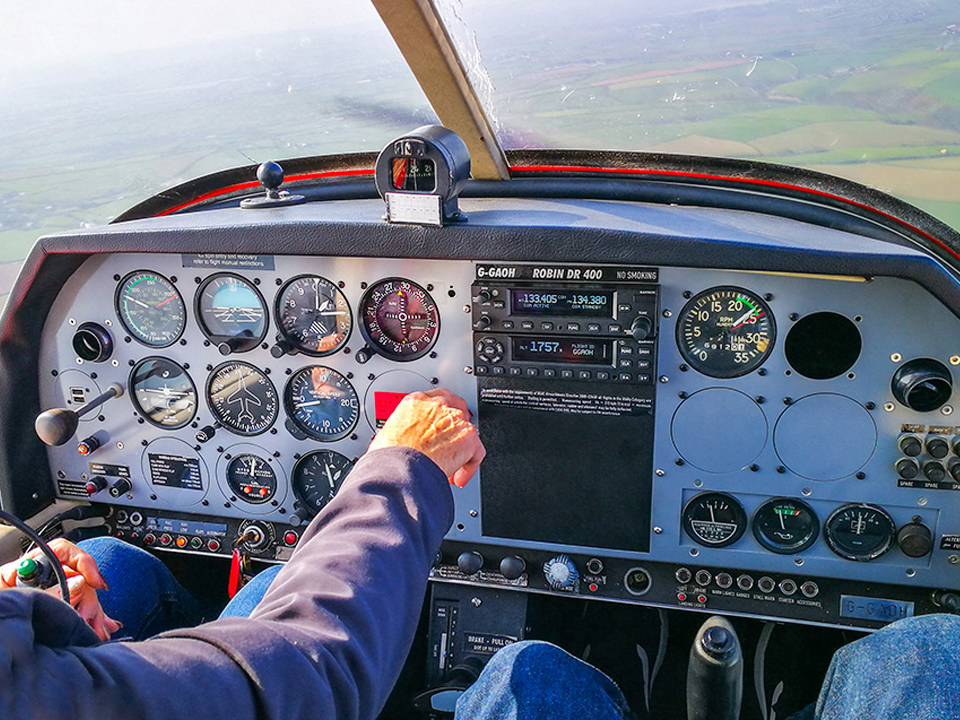 Trial Flight Experience
This hands-on Trial Flight Experience provides an fantastic opportunity to take the controls and fly a plane. Once in the aircraft you will be guided through each stage of the flight. Experience the exhilaration of taking off over the scenic Cornish coastline, whilst following through on the aircraft's dual controls and when you're ready - you have control!
Flights are available in a two seat (Cessna 152) or why not take up to two additional passengers with you to share your experience in our four seat (Robin) aircraft.
Availability: Monday - Sunday (All year)
Price Range: £135 - £320
FLIGHT EXPERIENCE RANGE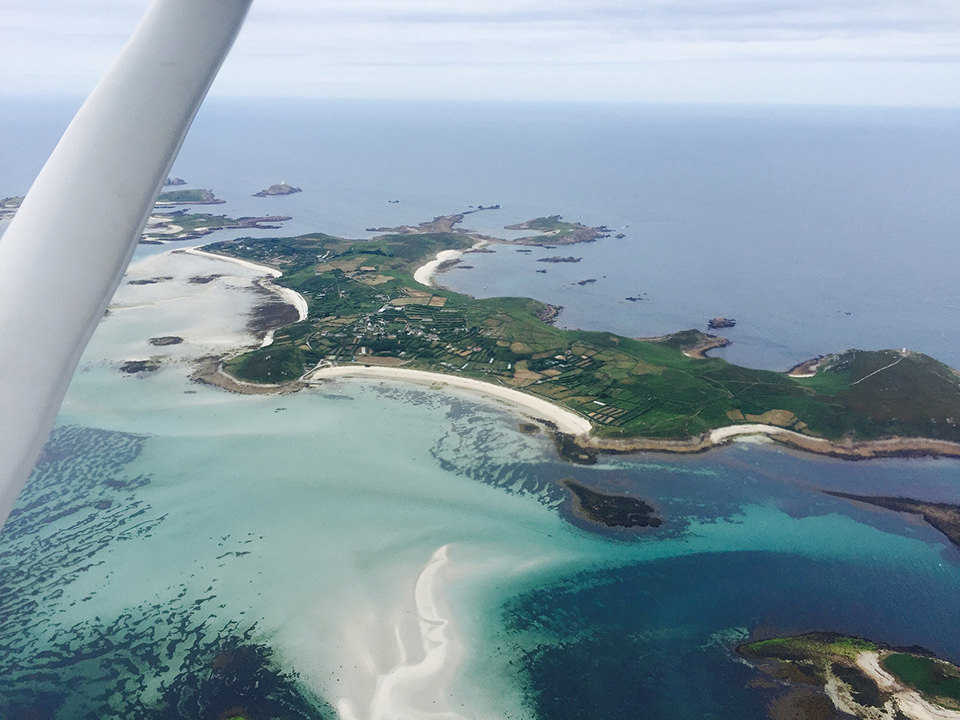 Land Away Flight Experience
This Land Away Flight Experience duplicates the thrill of conventional air travel. Arrive at the airport, board the plane and fly to a new destination - but this time, you will be sat in the captains seat! With two stunning destinations to choose from, Land's End or the Isles of Scilly, these flights allow you to truly experience the beauty of Cornwall from the air. Flown in our stunning Robin aircraft, the Land Away Experience is perfect for two people. You can even share the flying experience by swapping places after landing at your chosen destination!
Availability: Mon to Fri (All year), Sat (April - September)
Price Range: £435 - £720
LAND AWAY FLIGHT RANGE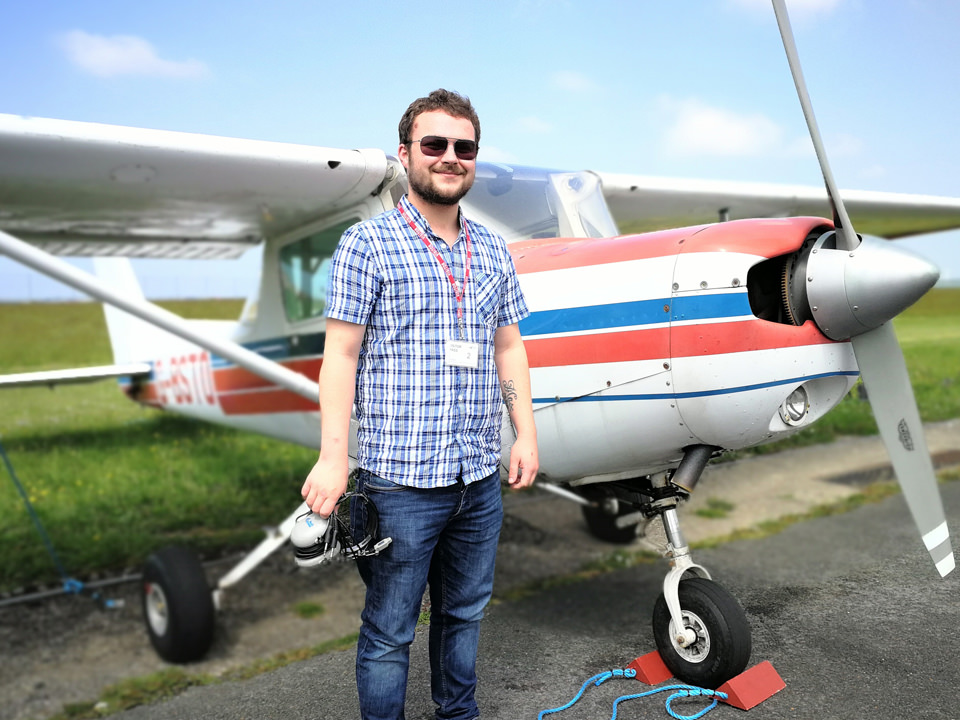 PPL Starter Packages
Have you already had a Flight Experience? Would you like to take your first steps into the world of aviation? If yes, then our starter packages could be for you! Consisting of 3 or 5 individual flying lessons and a few essential items to get you started, this package is perfect for anyone who is interested in learning to fly and would like to find out more, without the committment of a full course. Taking you through the first few official flight training exercises on any pilot training course, all time flown during this package counts towards either the Light Aircraft Pilot Licence (LAPL) or Private Pilot Licence (PPL).
Availability: Monday - Sunday (All year)
Price Range: £745 - £1,360
STARTER PACKAGE RANGE
FLIGHT RANGE COMPARISON
If you're not sure which flight to choose, why not compare all of our available experience and tour options using our handy flight comparison table below.
FLIGHT EXPERIENCES
Trial Flight

Experience

Land Away Flight

Experience

Starter Package
Type of flight
Type of flight
Hands-on
Hands-on
Hands-on
Hands-on
Flight duration / destinations
Flight duration / destinations
30 - 60 Minutes
Land's End or Isles of Scilly
3 or 5 x 1 Hour Flying Lessons
Pilot qualification
Pilot qualification
Commercial Flight Instructor
Commercial Flight Instructor
Commercial Flight Instructor
Commercial Flight Instructor
Price range
Price
From £135
From £435
From £785
Number of People (exluding pilot)
Number of people (excluding pilot)
1 - 3
2
1 - 3
Weight Restrictions
Weight Restrictions
See specific aircraft
25 Stone / 160 kg (Combined)
14 Stone / 90 kg (Individual)
See specific aircraft
Flight Availability
Flight Availability
Daily
All year
Mon - Fri (All year), Saturday (April to September)
Daily
All year
Gift Vouchers Available
Gift Voucher Available

Personalised Flight Certificate
Personalised Flight Certificate

Flight credited towards a licence
Flight credited towards a licence