Trial Flight Experience
This hands-on Trial Flight Experience in Cornwall provides personal tuition with our highly qualified instructors, who will demonstrate the basic principles of flight before allowing yourself or the voucher holder to take the aircraft controls for your first official flying lesson!
On arrival you will be greeted with a warm welcome from our friendly operations team. Once you have booked in, your instructor will start your lesson with a pre-flight briefing. The instructor will explain the principles of how to fly a light aircraft and answer any questions you may have before you walk out to your chosen plane.
Once in the aircraft you will be guided through each stage of the flight. Experience the exhilaration of taking off over our scenic Cornish coastline, whilst following through on the aircraft's dual controls. When you're feeling confident, you can take over the aircraft's controls and experience flying the plane for yourself!
Don't forget, you can take up to two additional friends or family with you on your experience by choosing our four seater aircraft, allowing them to share the experience and enjoy this scenic flight!
After landing you will receive a personalised flight certificate from your instructor as a momento of your flight experience. This is an official record of your first flying lesson and can be recorded in a pilot's logbook. If you are interested in learning to fly then any time flown during your trial flight experience can be counted towards the requirements for the UK Light Aircraft Pilot Licence (LAPL) and UK Private Pilot Licence (PPL). Please ask our operations team after your flight if you would like any further information on learning to fly or would like to know how to get started.

Flight Experience Options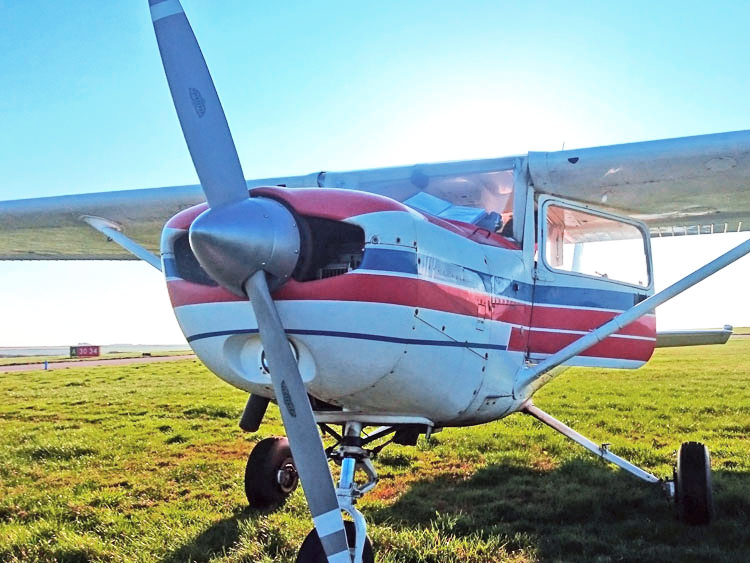 Cessna 152
The Cessna 152 is a two seat industry standard aircraft that almost every commercial pilot will have trained on and is perfect for a personal flying lesson. This high-wing aircraft offers amazing visibility, allowing you to make the most of this scenic introductory flight.
Passengers: Voucher Holder Only
Weight Limit: 14.2 Stone / 90kg
| | | |
| --- | --- | --- |
| CESSNA 152 - 30 MINUTES | £135.00 | |
| CESSNA 152 - 40 MINUTES | £180.00 | |
| CESSNA 152 - 50 MINUTES | £225.00 | |
| CESSNA 152 - 60 MINUTES | £270.00 | |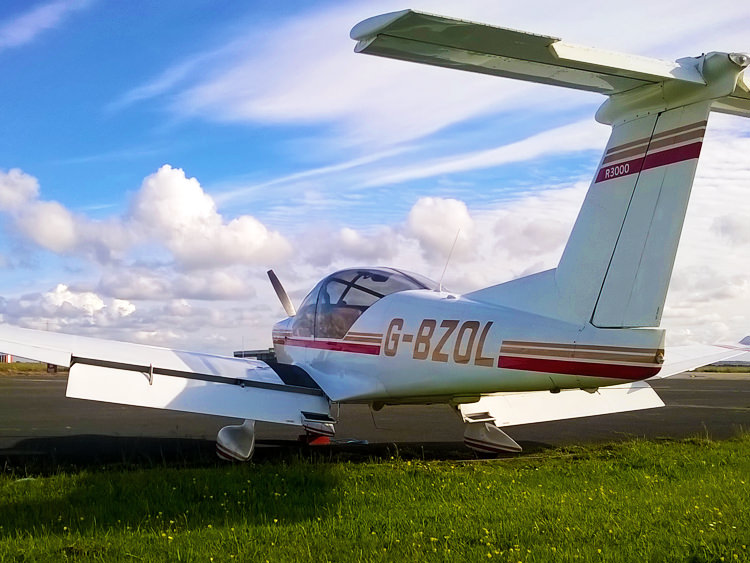 Robin R3000
The Robin R3000 is the latest addition to our fleet. It's fantastic visibility makes it perfect for those who really want to discover the beauty of Cornwall from the air. This four seat aircraft means that you can also take up to two additional friends to share the experience with you!
Passengers: Voucher Holder + 2 Passengers
Weight Limit: 30 Stone / 190kg (Combined)
| | | |
| --- | --- | --- |
| ROBIN R3000 - 30 MINUTES | £170.00 | |
| ROBIN R3000 - 40 MINUTES | £220.00 | |
| ROBIN R3000 - 50 MINUTES | £270.00 | |
| ROBIN R3000 - 60 MINUTES | £320.00 | |