How to find us: Airside and Landside
On arrival you will be directed to the Cornwall Airport Newquay General Aviation Park.
Once you have landed, please follow the path and signs at the end of the GA park (Yellow Charlie signs). This path will take you in front of the Air Traffic Control Tower. At the end of the path please turn right where you will find a gate and push button to get landside. Once landside please follow the signs for Flynqy Pilot Training.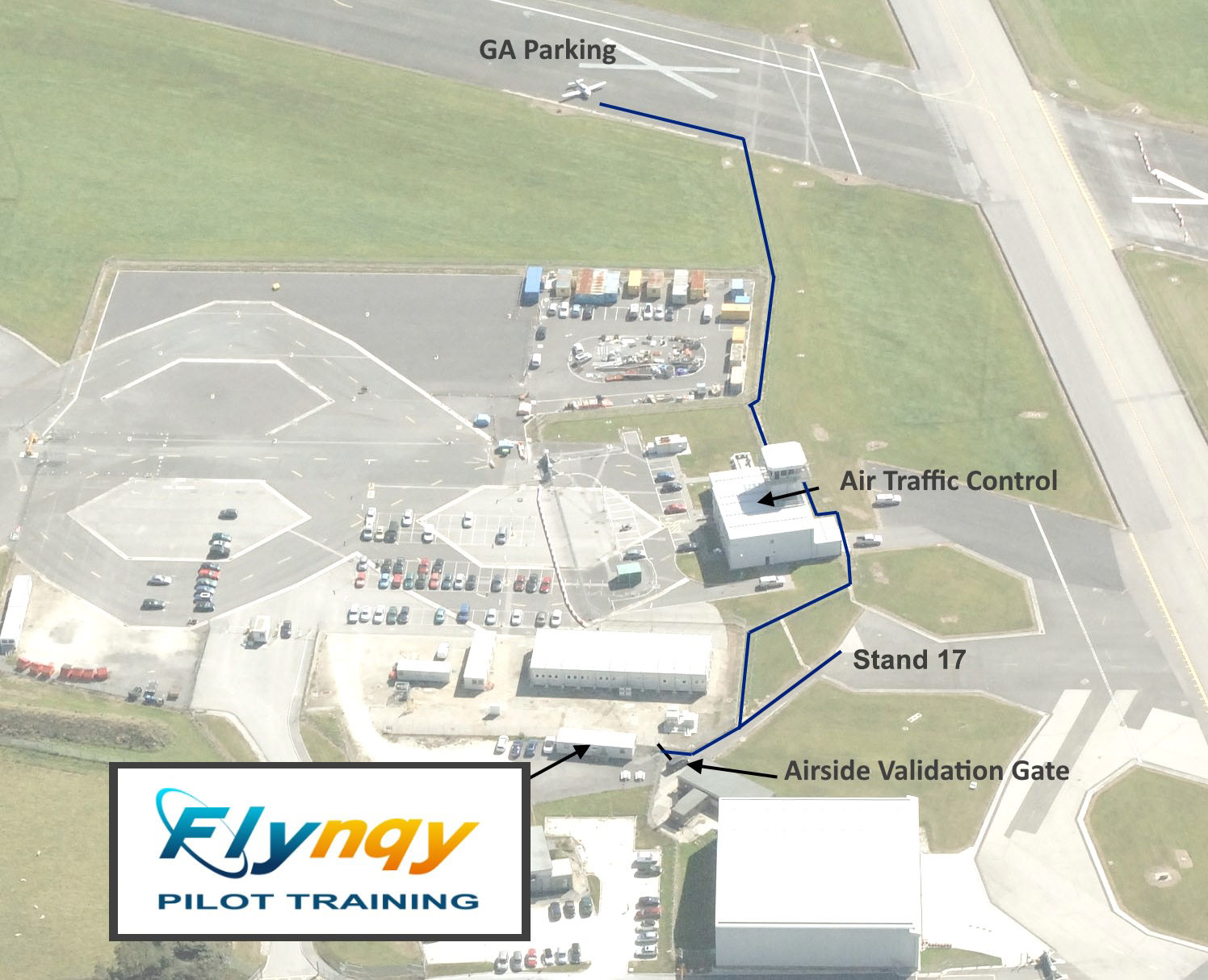 Getting to and from the airport
If you are looking to travel during your stay in Cornwall then we have a number of local taxis, car hire facilities and busses available.
During the summer season, we do recommend that you pre-book taxis as there could be a wait or delay. If you would like us to try and arrange a taxi for your arrival then please leave details in the 'additional requirements' section of our Online PPR Request Form.
Car Hire
Taxis
Bus Time Table
The A5 bus service runs from Cornwall Airport Newquay, providing a service between Newquay and Padstow.
Please follow the below links for bus service details:
If you do have any problems or questions, please feel free to contact us and we will be more than happy to help.